MODERN MASHUP
Combining styles - a sleek and modern mash-up of two strong trends, industrial and farmhouse, say - makes for a super-trendy look that's loaded with character. "Try mixing design trends, metals and styles for a brand-new decor approach that's fresh and unexpected," says decorator Sharon Hendrix of Sterling Home Staging and Design. Think it through, repeat your themes and don't go overboard. You're aiming for a smooth mix of styles, so consider your choices and avoid anything too busy. 
FEATHER YOUR NEST
"Our homes are our nests," Hendrix says, "and now that we're all spending so much time in them, we need to do everything we can to make them as welcoming and comfortable as possible." For her, that means an appealing mix of prints, textures and touches like fluffy pillows, warm throws and tactile fabrics. Area rugs, soft cushions and vibrant colours are all part of the new cozy, comfortable vibe. 
PLANT POWER
It's no wonder biophilia is still trending strong. Plants breathe new life into decor: not only do they look good, they produce oxygen to purify the air we breathe. Throw in a bunch of proven psychological benefits as well and you're on your way to a fresh new look at decorating with indoor plants. "Plants do a great job of enlivening interior spaces with organic shapes, beautiful textures and bold colour," Hendrix says.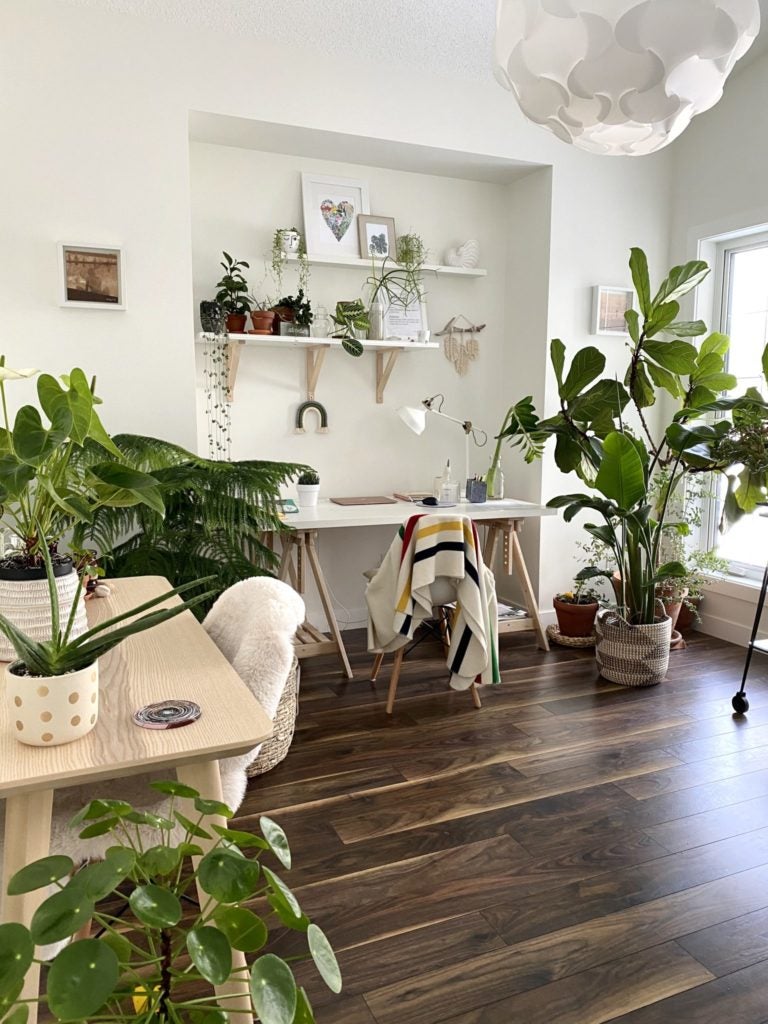 Westcoast Homes & Design | March 2021